Enjoy these hilarious highlights from Everybody Loves Raymond!
Welcome to EverybodyLovesRay.com – the ultimate episode guide and fan site. Be sure to tune in for another hilarious episode of
Everybody Loves Raymond
at TV Land!
Watch as Ray, Debra, Marie, Frank, and Robert put the 'FUN' in dysfunctional!
Tune in to TV Land to watch episodes of Everybody Loves Raymond. Click below to view the schedule.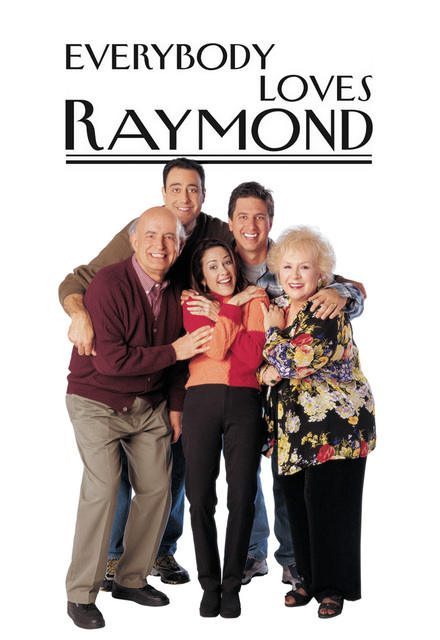 Everybody Loves Raymond Episode Guides
Read and relive the episodes from 9 seasons of Everybody Loves Raymond.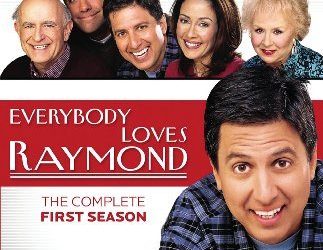 Brief summaries and special guest stars of every episode of Season 1 of Everybody Loves Raymond.
Everybody Loves Raymond Flash Games!
Play these Everybody Loves Raymond games from your browser.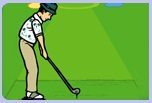 See if you can make a hole-in-one!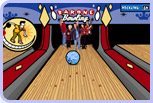 See if you can knock down The Barones. Watch out, they'll heckle you!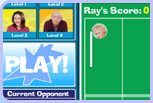 Help Ray turn the tables and settle the ping pong score!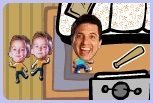 Help Ray escape his family so he can go to the big game.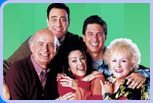 Test your personality to discover which Barone you're most like!
Meet the Family!
Read our bios of the stars from Everybody Loves Raymond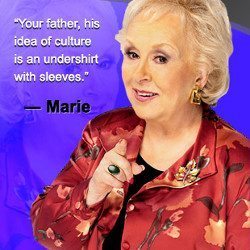 Your father, his idea of culture is an undershirt with sleeves. Meet Marie Barone as played by Doris Roberts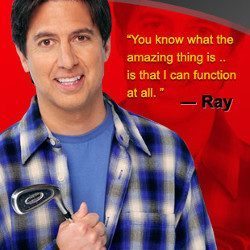 You know what the amazing thing is... is that I can function at all. Meet Ray Barone played by Ray Romano.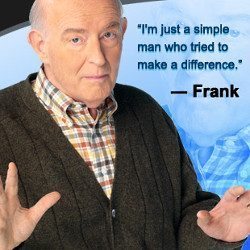 I'm just a simple man who tried to make a difference. Meet Frank Barone - played by Peter Boyle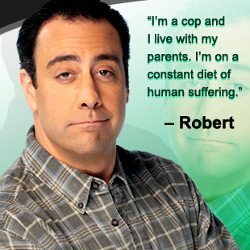 I'm a cop and I live with my parents. I'm on a constant diet of human suffering. Meet Robert Barone played by Brad Garrett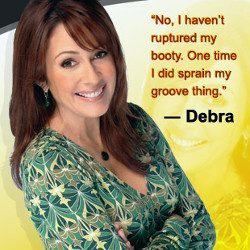 No, I haven't ruptured my booty. One time I did sprain my groove thing. Meet Debra Barone played by Patricia Heaton
More Goodies
Find more goodies from EverybodyLovesRay.com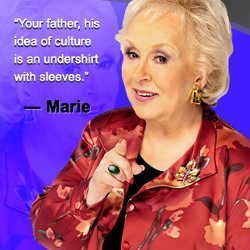 Enjoy these original recipes from Marie's kitchen!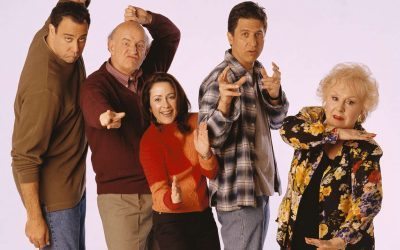 Downloadable images and icons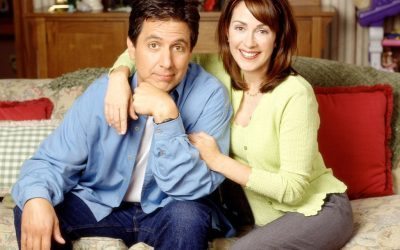 Everybody Loves Raymond Photo Gallery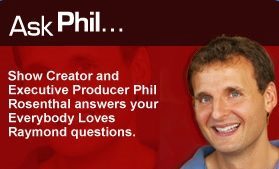 Ask Phil Rosenthal about his creation - Everybody Loves Raymond!
About Everybody Loves Raymond
Everybody Loves Raymond is an American sitcom that ran from 1996 to 2005 and is based on the standup comedy of Ray Romano. Even 10 years after the finale, the show remains in syndication in the United States as well as Australia, Canada and the United Kingdom. It's earned numerous accolades, including 69 Emmy nominations and 15 Emmy wins, 10 of which were for acting.
Ray Romano had been doing standup for about 12 years when he landed a spot on the Late Show with David Letterman. Letterman producer Rob Burnett was so impressed with the performance that he called Romano the next day and asked him if he'd be interested in a TV show based on that material. The name of the show came from an actual remark Ray's real-life brother had made about him, and his standup at that time largely centered on the family dynamic.
This became the conceit of the show: navigating that loving minefield of relationships, personal needs and personalities that make up a family. Early on, each episode was largely based on situations that had actually occurred in Romano and lead producer Philip Rosenthal's lives. As the show evolved, and the writing staff grew larger, writers based shows on their personal experiences as well.
Ray Romano plays the titular character Raymond "Ray" Barone. His wife Debra, who's often at odds with her mother-in-law, is played by Patricia Heaton. Ray's parents Frank and Marie, who live across the street from him, are played by Peter Boyle and Doris Roberts. Ray's brother, Robert who's a police offer and forever in his younger brother's shadow, is played by Brad Garrett. Brad eventually falls in love with Amy MacDougall who's played by Monica Horan and becomes a significant part of the show.
The essence of Everybody Loves Raymond is perhaps best defined in the synopses of some of its most memorable episodes. In She's The One, Robert thinks he's found the perfect girl, but Ray catches her eating a dead fly and must warn Robert that "she's not the one." In Bad Moon Rising, Ray doesn't get the reaction he expects when he offers his hypersensitive wife a PMS pill in response to her request for greater empathy. In Frank Paints The House, Ray butts head with his Dad and even fires him out of anger only to gain a deeper understanding and appreciation for the man.
Everybody Loves Raymond is about family. The show lasted for 210 episodes because it was funny but also because people could see their own crazy family in the Barones.
Send us your favorite clips, quotes, or review your favorite episodes and we will post them on EverybodyLovesRay.com! Visit our
contact form
here.